Renovation work is unique in that it creates a phenomenal bustle in your homes.
Unlike a move for which you can pack and transport everything, a renovation involves storing your furniture and various belongings nearby. A situation that quickly becomes cumbersome for individuals and professionals. Fortunately, if you live in the Canton of Vaud, you have interesting alternatives . Indeed, the choice of a storage unit in Vaud is gaining in popularity for carrying out renovations without encumbering it.
Save time for your renovation
To prepare your home for renovations , you may have chosen to store your furniture in another room. It's a simple solution that saves you money if you can implement it. The only drawback is that it is necessary to have a sufficiently wide room. Likewise, you will need to have the material time and energy to lend yourself to this game of musical chairs with your furniture.
Conversely, a nearby furniture storage unit allows you to store all your furniture there at once. This way of proceeding allows you to carry out renovations throughout the building at the same time. Above all, you avoid accidental damage during the work .
No more paint stains on your sofas, no more dust seeping into your household appliances and no more accessories that always seem to disappear.

A "beneficial" solution for businesses and professionals
Renovating a company's premises is always a complex process. Let's take the example of a company or a professional who has been operating in the canton of Vaud for years. Renovating the premises involves providing access to rooms and equipment that may contain sensitive data. The least we can say is that keeping equipment, archives and various other elements on site is a security risk.
In such cases, opting for a furniture storage unit in Vaud becomes the ideal solution. For good reason: the storage space chosen to store your company's assets must be as secure as your own premises . It goes without saying that we cannot simply store them with relatives while waiting.
A box for rent or a specialized storage unit in Vaud has the merit of offering secure storage conditions. These include CCTV, access control, humidity and temperature control, to name a few.
For a company in the canton, having such solutions nearby is an invaluable opportunity . What's more, renting a self-storage unit in Vaud will allow professionals to recover equipment over the weekend and be operational again on Monday.
Assets permanently insured
Before choosing a storage unit in the canton of Vaud, you must check that your belongings will be suitably insured . Miscellaneous damage, fires, thefts, etc. The right storage space should be able to provide you with satisfactory assurance of the goods and equipment you store there.
This also implies that the rental box you choose has a robust temperature control system. For archives, letters, contracts and various other paper documents, this is an essential selection criterion.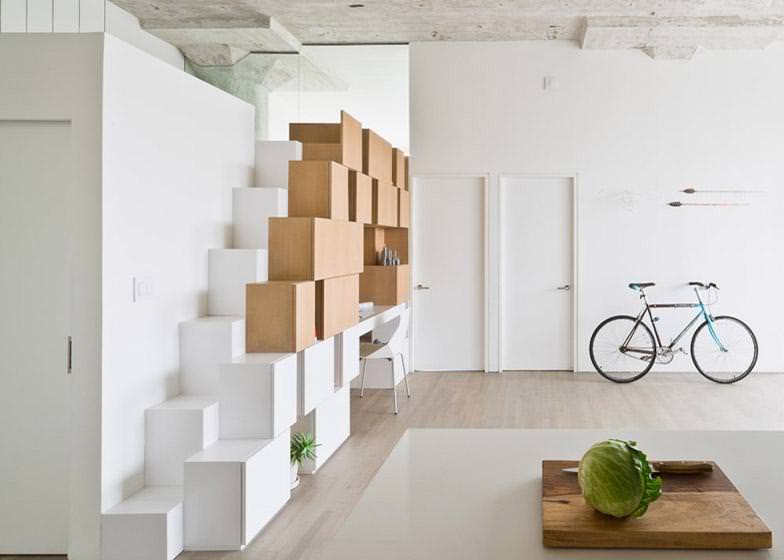 Choosing a storage unit to store your miscellaneous goods and equipment during a renovation is a solution that is both practical and elegant . Not only do you save time, but you limit the degree of confusion and security vulnerabilities that can arise.
For individuals as well as for professionals, this solution provides simplicity and security . And above all, for large-scale renovations, it is an elegant alternative to save time.