More and more companies choose to outsource their files to external storage facilities: a storage box, which offers clear advantages over internal archives, both in terms of cost and practicality. Outsourcing archiving saves money, creates flexibility, makes efficient use of a company's commercial space and is the appropriate response to document digitization.
File storage as an economic cost driver
Archiving records is associated with high expenses for businesses. The legal retention period in Switzerland prescribes the retention of company documents for six or ten years, in accordance with commercial and tax law. However, while the six-year period applies to commercial correspondence, commercial documents and proof of export, the ten-year retention period is used for the majority of files: in addition to commercial books, inventories, balance sheets and invoices, delivery notes and cost calculations. This results in considerable size archives in companies, which must be kept. The rental of storage boxes reduces this effort for companies by reducing the costs of maintaining archives in the company building and by outsourcing archive maintenance services.
Very profitable storage boxes due to high real estate prices
Although the bureaucratic requirements and the management of the corresponding volumes of files continue to pose problems for companies, the prices of commercial premises are currently rising sharply in the Swiss cantons of Vaud, Valais and Neuchâtel, following the general trend of the real estate market. Therefore, storing records in company buildings is becoming more and more expensive. In addition to the costs of renting or buying commercial premises, there are also construction costs: Property taxes, insurance, energy and maintenance costs as well as depreciation of fixed assets.
In addition, there are the operating costs specific to the archives: access control equipment, video surveillance and specific fire alarm systems. Storage box providers are often located in outlying locations where rents per square meter are many times lower than in business districts or city centers. The construction costs are proportionally lower for the commercial tenant than for the operation of their own archives, due to building management specifically and exclusively focused on the operation of storage boxes.
For example, energy costs can be reduced and efficient space utilization systems can ensure maximum utilization of storage space. Often, the lean management of buildings by outsourcing archives also represents a considerable financial relief for companies.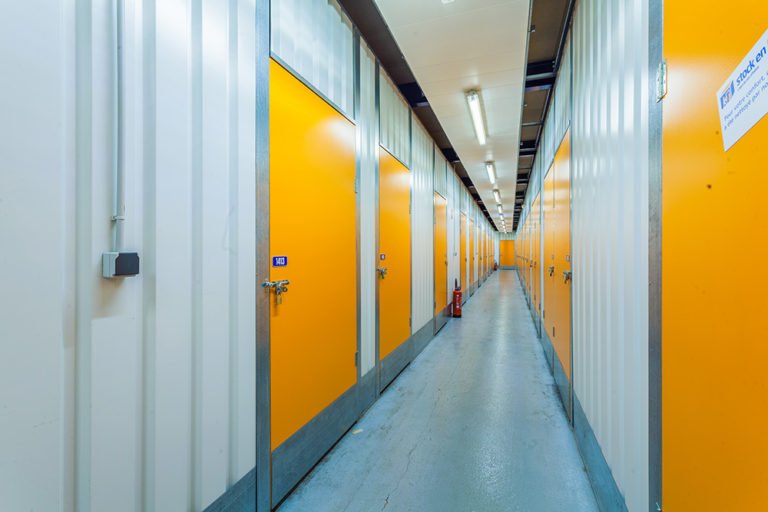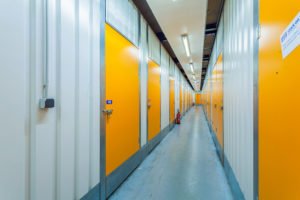 Digitization makes archives in the company building superfluous
The high cost of storing records in-house contrasts with the fact that digitization has made it superfluous to store printed records on company premises: employees make extensive use of scanned documents in the day-to-day running of a business and do not more immediate benefit of storing records in physical archives. Therefore, the fact that the files are stored internally does not affect the possibility of accessing the documents. Modern storage box concepts generally ensure that storage rooms are accessible everywhere, so that employees can access external archives at any time, if necessary.
Flexible use of space by renting the storage box
Business development is subject to a number of complex and almost impossible to predict variables. Today, a company's commercial space may be sufficient to provide sufficient filing space, but tomorrow staffing requirements may increase, requiring new hires. At the same time, acquiring or leasing new commercial space can be a long and difficult process.
The outsourcing of archives to storage boxes offers the possibility of gaining space in the company building in a fast and flexible way in order to adapt the recruitment of personnel to the development of the company instead of being depending on the search for real estate. In return, the short minimum rental period of a storage box also makes it possible to store files within the company when space becomes available again. Thus, the rental of storage boxes for archives gives the company the flexibility to react to changing staffing needs without being directly dependent on the expansion of the company building.
The storage box as a short-term solution for the renovation of buildings
In addition to the variable development of business and personnel, storage boxes can also be a solution for short-term lack of space: For example, in the context of building renovations. Here too, the flexible rental of external storage space is a considerable advantage. In addition to folders, office furniture or trade fair and marketing material can also be safely stored in storage boxes.
What should companies take into account when renting a storage unit?
In order to choose a suitable supplier for storage boxes in the parts of French-speaking Switzerland and German-speaking Switzerland, business customers should pay particular attention to the following criteria:
Security and data protection: access restrictions, video surveillance. If the vendor offers bespoke solutions for business customers, such as file storage systems and file destruction, ensure that data protection guidelines are followed.
Flexible rental period: enables short-term responses to changing space and personnel requirements.
Optimal storage conditions for files: Humidity and light regulation.
Accessibility: For employees during working hours, subject to compliance with access requirements.