Self storage is an excellent and affordable solution for people who have a lot of stuff, but lack the space to store it. Whether you're moving to another Swiss canton, preparing to store your belongings during a renovation or just trying to declutter your home, self storage units can help you keep your belongings safe and secure in an affordable way. You'll find many self storage facilities in Switzerland because it's a densely populated country with little housing space, but that doesn't make choosing the right one any easier! Whether you're looking for temporary or permanent storage space, climate-controlled units or a facility with 24-hour access, there are several parameters you should consider before renting a unit. This guide will help you find the best storage units available in your area in Switzerland that fit your needs and budget. By looking at all the options, you can be sure to find a clean, secure and conveniently located storage unit.
What you should know before looking for a self storage unit in Switzerland
There are many types of storage units in Switzerland and some will suit your needs better than others. When it comes to finding self-storage units, there are a few things you should keep in mind. The first thing to do before looking for a storage unit in Switzerland is to check your budget. The next step is to find out if there are storage facilities near you. How much space do they offer and how much do they cost? You also need to think about how often you will need to access your stored items and make sure that it fits with the facility's hours of operation. If you store delicate items or materials that need to be protected from extreme temperatures, you need to choose the right type of unit for your belongings. The storage sites in Switzerland offer different types of storage units. You can choose between indoor and outdoor air-conditioned units. The last thing you should do before signing up for
a storage unit in Switzerland
is to read reviews of the facility from other customers who have already used it. So it's important to do your research before making a decision on which facility is best for you. Here are some tips to get you started with your study.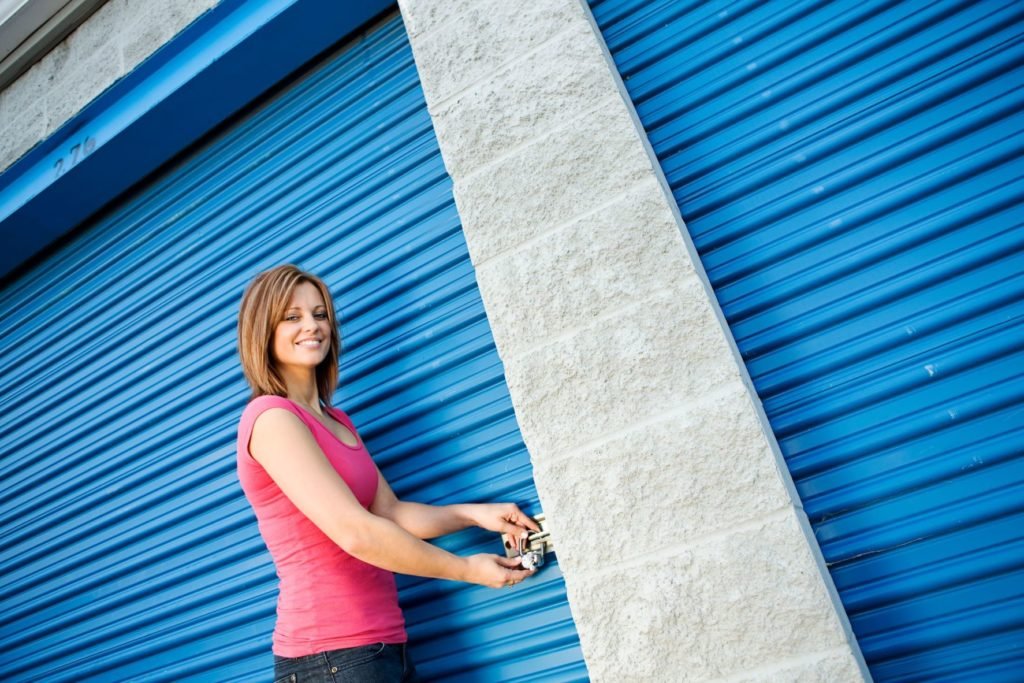 What to look for in a safe and reliable storage site?
Self storage units in Switzerland are a popular option for storing your belongings when you move or renovate your home. Whatever the reason, self storage can be a viable option for those who need extra space. The Swiss self-storage market has grown steadily in recent years and this trend is expected to continue in the future. Most storage units in Switzerland offer a variety of sizes, technologies and options to meet the needs and budgets of individuals and professionals. The safety and security of your property is extremely important. Before selecting a storage facility, make sure it has the following characteristics:
Air conditioning
Better Security
24-hour access control
Modern and tempered boxes
Monitoring systems
Free and unlimited access 7 days a week
Highly qualified personnel trained in solutions
Loading docks with forklifts and more
Individual electricity meters
Insurance coverage

The best self storage facilities in Switzerland
With a few tips and tricks, it's easy to find the best facilities near you and select the perfect unit for your needs. All you have to do is choose the best location, pack your things and enjoy the extra space!
1. Conditions to be considered:
Here are some things to consider when looking for a self storage facility in Switzerland:
What are the prices? Self storage is often charged by the square foot, which allows you to determine the cost per item stored.
What are the terms of the contract? Make sure you understand the terms of the contract, including cancellation and payment terms.
2. Easystock: The best option for storage in Switzerland
Visit
Easystock.
ch, find your nearest storage unit and rent or book online to take advantage of special offers. Here are some of the best self-storage facilities in Switzerland that will help you move smoothly:
Storage unit in Sion
The site easystock Sion has very good reviews from its customers. It has state-of-the-art security features and an exterior video surveillance system. It also offers competitively priced self-storage units in a range of sizes.
Storage unit in Lausanne
This storage facility is located just a 6-minute drive from downtown, making it easily accessible to many people. It offers high-quality self-storage units in a variety of sizes, as well as air conditioning options.
Storage unit in Denges
This establishment provides quick access from cities in the canton of Vaud and has a helpful and friendly staff. It offers a wide variety of unit sizes and flexible lease plans to meet your needs.
Finding the right location is just the beginning
Self storage is a great way to free up space in your home, keep your belongings safe and save on moving costs. With a few tips and tricks up your sleeve, you can easily find the best facilities near you and select the perfect unit for your needs. Now that you know what to look for in a self storage facility and how to locate the best options in Switzerland, it's time to start comparing self storage companies.
Expert knowledge
Choosing the right self-storage units for your needs can be difficult. Fortunately, this guide has detailed everything you need to know about self storage units in general and in Switzerland in particular. If you're not sure which installation to choose, here are some tips:
Visit different self-storage facilities near you and compare prices, equipment and security features.
Ask your friends and family if they have used a self-storage unit in the past. You can also ask your storage facility representatives for recommendations.
Once you have narrowed down your options, be sure to read the fine print in the contract provisions.