Whether you're a shopping addict, have too many clothes, or want to store your summer clothes for the whole winter, we have the solution for you. Your home's closet can't store everything, and there are times when you're not ready to part with certain items you've accumulated over the years. So why keep them at home consuming valuable storage space when you could use a storage box instead?
Boxes can be a practical and cost-effective storage alternative. Using self-storage for your clothes can help you make more room in your home for other items.
In addition, it allows you to keep certain products for a long time and take your time to decide whether you really need them or not. Indeed, renting a self-storage box near your home or office is the most practical option. This way, you can access your clothes whenever you want or need them.
Storing clothes in a self-storage facility is a great idea. However, understanding how to properly store your clothes is essential to avoid damage over a long period of time.
In order to help you meet all your clothing storage needs, here are some great ideas and methods!
1- Prepare and clean your clothes
Before putting your clothes in self-storage , make sure they are clean and ironed. Over time, surface stains and dirt become embedded in clothes, making it difficult to remove them when you take them out of storage. Dirty clothes can also attract rodents and insects, which can damage your clothes. Be sure to wash all items according to the manufacturer's instructions.
When storing clothes in a box , be sure to follow these recommendations to prevent your items from being damaged during storage. Preparing your clothes appropriately will ensure that your clothes are clean and ready to wear when the time comes.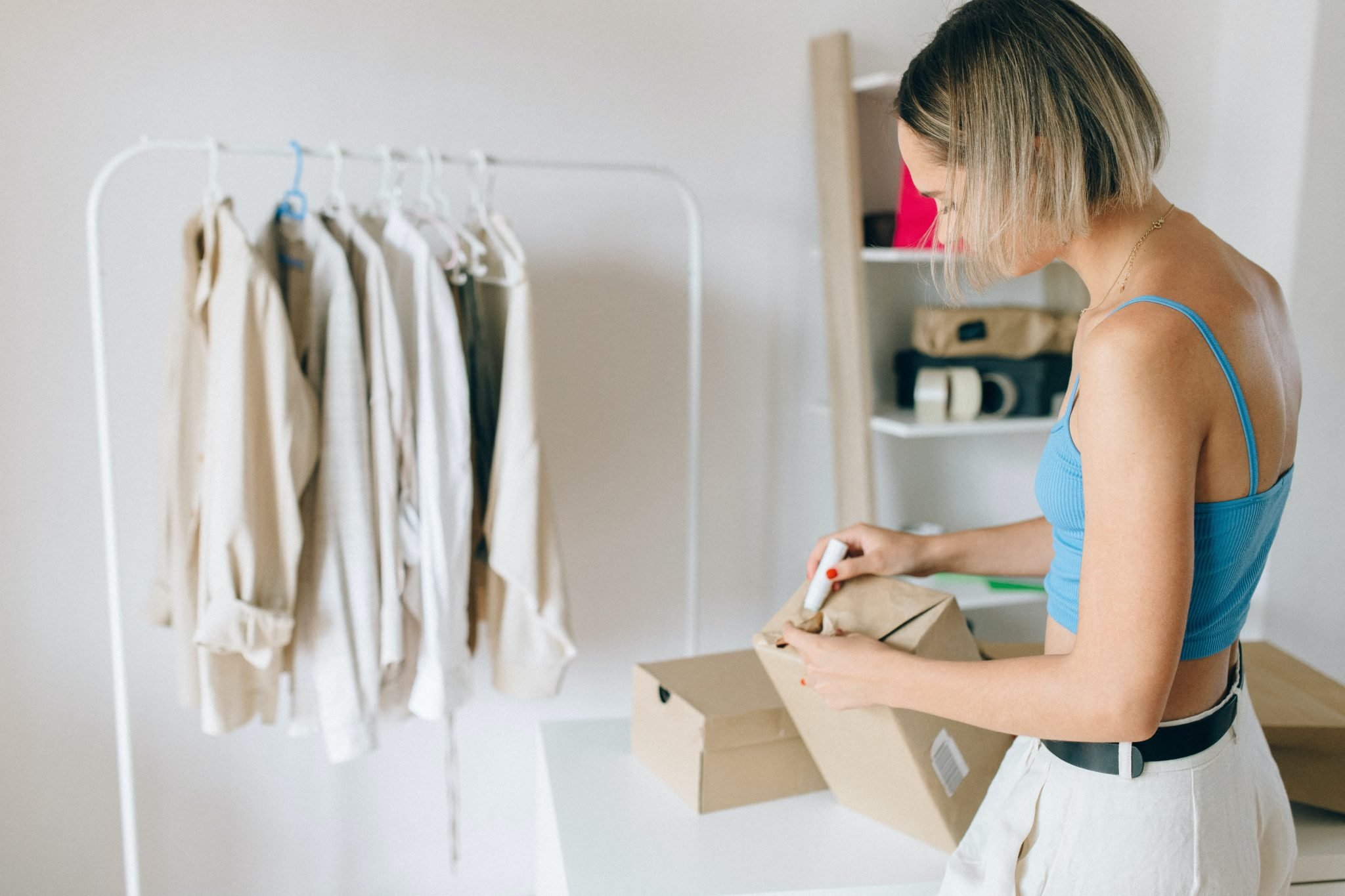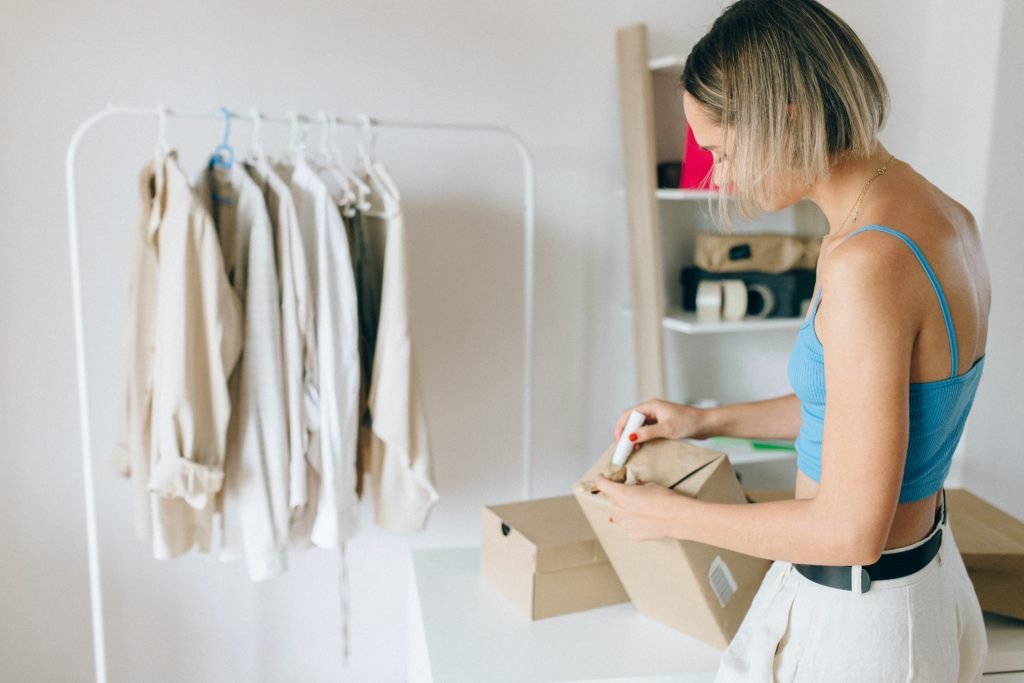 2- To vacuum or not to vacuum
There are a wide variety of storage bags that are ideal for storing clothes at home. For example, vacuum storage bags are great for saving space. However, if you keep your items in these bags for an extended period of time, your clothes will be damaged.
Indeed, clothes in vacuum bags not only wrinkle, but also smell bad. Natural fibers need oxygen to maintain their structure and integrity, a vacuum bag speeds up the deterioration process.
Plastic storage bins are a better option for self storage clothes storage. This will prevent your items from suffocating. Be sure to load them gently and start with the heaviest items at the bottom of the container.
3- Avoid using plastic bags or cardboard boxes
As mentioned earlier, plastic containers that are airtight and have a tight-fitting lid are the ideal solution for storing clothes in a self-storage box . In most cases, this will keep your clothes dry and prevent mold and mildew from forming. Make sure plastic containers are clean and dry before lining them with old (but clean) cotton sheets if you're using them. Avoid using plastic bags as they can trap moisture and cause mold to grow on clothes or yellow fabrics.
In addition, storing your clothes in a cardboard storage box will in no way protect them from pests. Pests shouldn't be present in your box, but prevention is better than cure.
Again, depending on the cost and sentimental value of the item, it's best to use acid-free wrapping and tissue paper. Especially for collectibles, as not all plastic boxes are safe, and some can emit chemicals that could have slightly or massively harmful effects on clothing.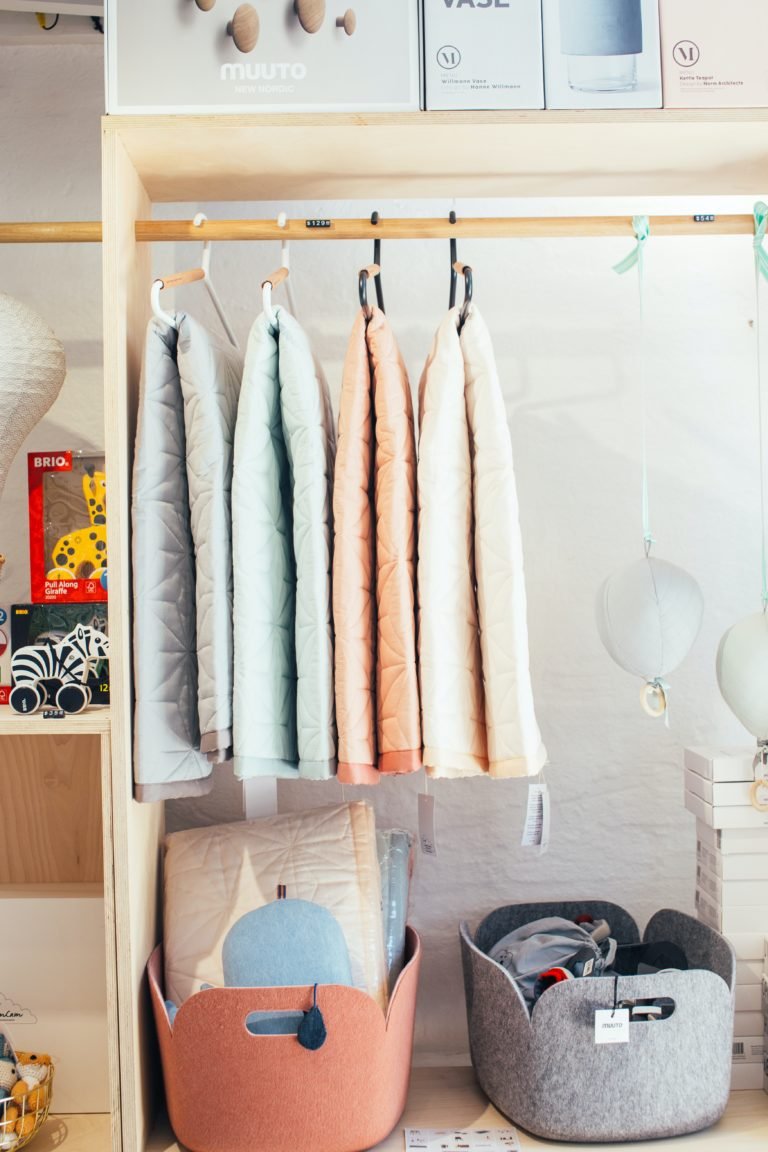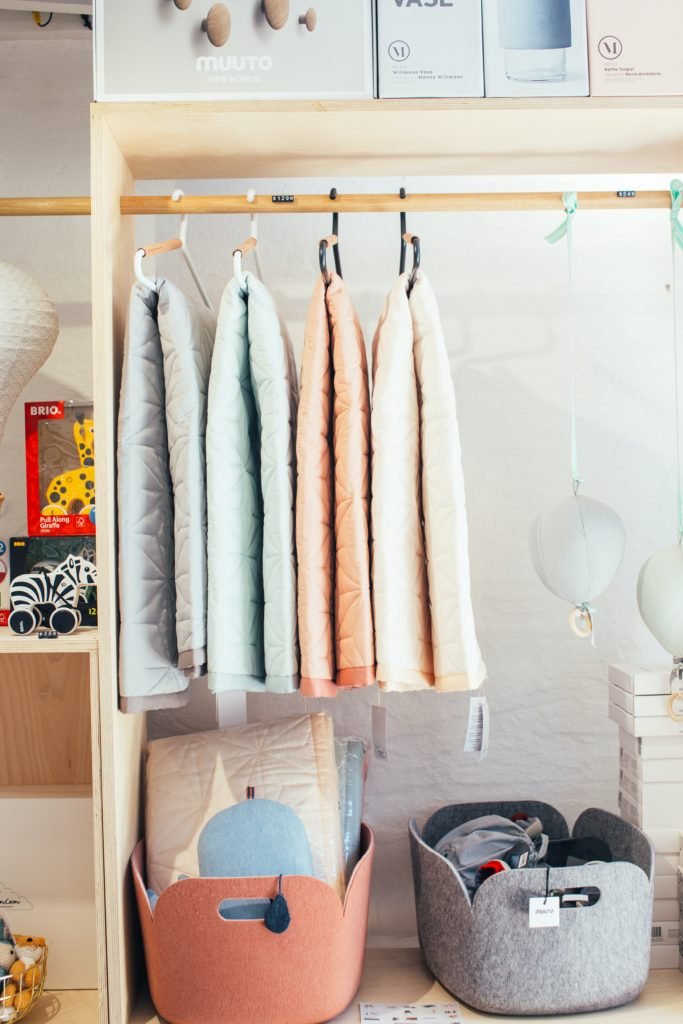 4- Use cedar balls
Not only can mothballs create a foul odor in your clothes, they are also not 100% effective in repelling moths. They can also be deadly if discovered by children or dogs, for example. Natural wood cedar balls are a preferable alternative to synthetic balls. They protect against moths, mold and musty odors for several months. Therefore, when storing clothes in a self-storage unit, it's usually a good idea to include a few cedar balls in the mix.
It is also important to remember that wooden cedar balls should not be placed directly on clothing. It is advisable to store them at the very top of your storage container to provide extra protection.
5- Maintain a clean, cool, dark and dry environment
When choosing a self-storage box for clothes, be sure to select the one that will provide the best possible protection for your clothes and belongings. It is best to store your belongings in a dry, dark and cool unit.
Ideally, it is recommended to store garments at temperatures not exceeding 23°C and with low humidity. However, if you are keeping heirlooms or other sentimental items, this is more of a guideline than advice.
Storage should be clean, items protected and not exposed to direct or intense light.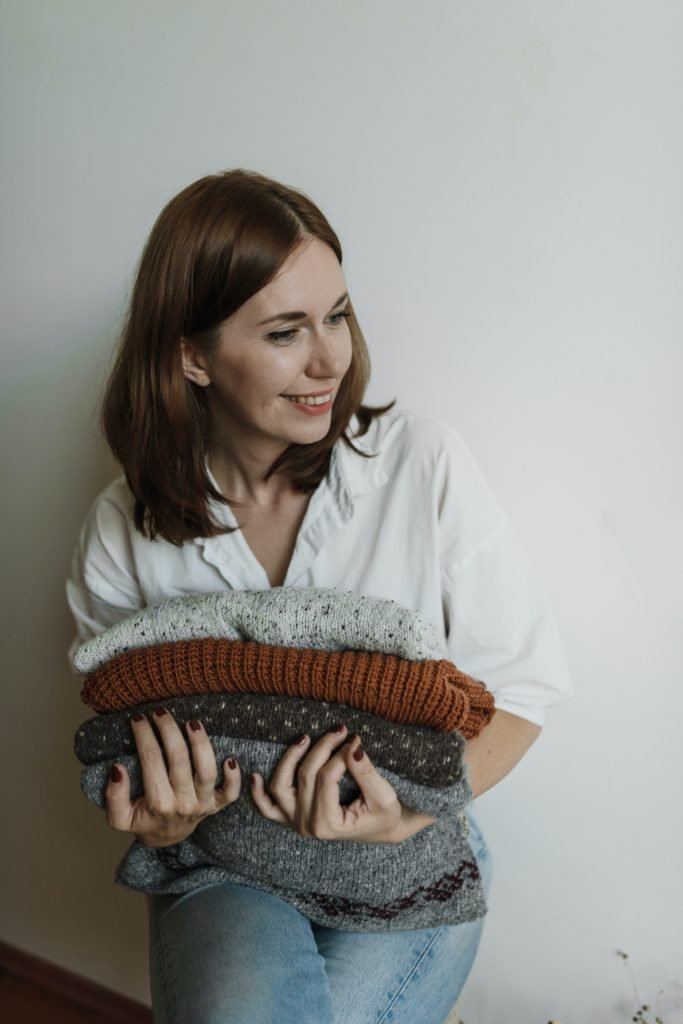 6- Regularly check the box
It is essential to regularly inspect your stored goods, regardless of the location and type of storage. By inspecting your belongings at least once a year, you can help reduce the likelihood of damage. Items may fall off storage shelves, or you may have packed something incorrectly. Therefore, it is essential to regularly check your storage container.
Are you looking for a self-storage facility in Lausanne, Morges, or Vaud?
If you want to store your belongings in a self-storage box, Easystock is a fantastic option to consider! We are a self-storage company in Switzerland that offers a variety of affordable storage alternatives. You can find the ideal storage unit for your needs, whether you need a large or a small short or long term storage unit, we are here to serve you in Lausanne, Morges, or Vaud. .