Why storage boxes for rent have become popular because of Corona
A living space without a basement can very quickly turn into a nightmare for any tenant, apartment owner or homeowner. After all, even though minimalist lifestyles are all the rage right now, the smaller the living space, the more you have to rely on for extra storage space for things you rarely use or just want to store. A smart solution to this dilemma is to rent a storage space or storage box. That said, organizational issues should first be considered in order to create the most practical organizational system.
The coronavirus and the change of living space
SARS-CoV-2 has undoubtedly had a huge impact on family life. The biggest change regarding living space is that people are suddenly forced to spend a lot more time at home than before due to curfews. On the one hand, this applies to working life – in Switzerland, the proportion of employed people working at least half a day a week in a home office doubled in 2020 compared to the previous year. On the other hand, people are leaving the house far less than before the pandemic due to limited leisure opportunities and contact restrictions.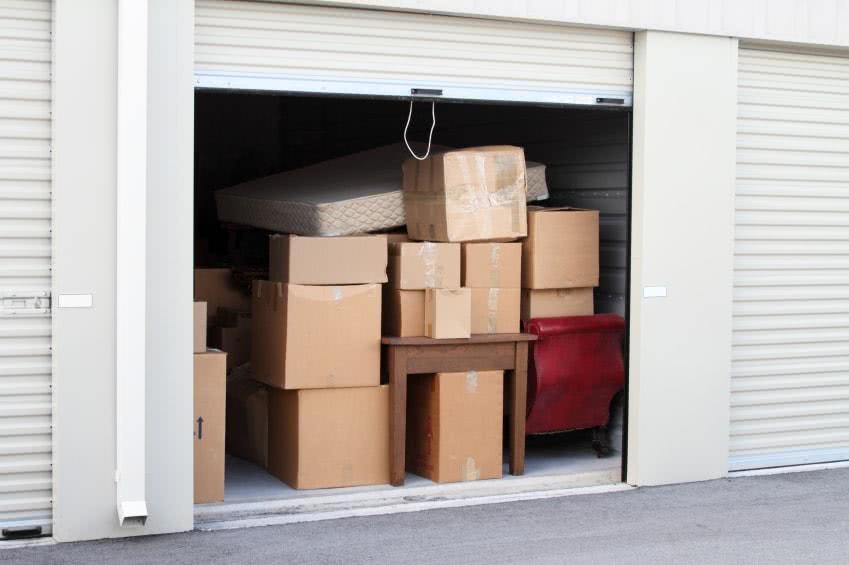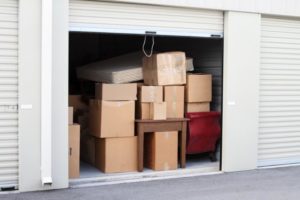 Getting closer is the order of the day
The resulting increased use of living space has led people to feel increasingly cramped in their own homes. The rooms must be adapted to the requirements of mobile work. Often the provisionally furnished home office is now in the children's room, next to the children's bed.
The various travel restrictions also mean that many people from the same household now spend much of the day together at home. Consequently, individuals are more dependent on physical withdrawal into the living space to find time for themselves.
The communities in houses in the cantons of Vaud and Valais have also seen an increase during the Corona pandemic, while the available space has remained the same. Young people, in particular, moved into cramped accommodation with their partner, friends or family if they had to abandon their own accommodation due to the economic downturn.
Cleaning – improving the living space
The obvious solution is to make room in the living space. And so the changes in living together have spurred many to devote themselves to a task that is long overdue: establishing order within their own walls and weeding out non-durable items. However, a challenge arose: where to put the old guitar and the parasol? Because not everyone has a cellar at their disposal. The most practical solution is to rent an external storage space, generally called "self storage".
Renting storage rooms and storage boxes is quick and easy
Thanks to clean-up campaigns during the pandemic, many people have become aware of how easy and quick it is to rent storage space for private use. Storage boxes can be reserved digitally and spontaneously as needed.
This makes it possible to react quickly to additional space requirements that arise. Unlike a cellar, where there is often too much humidity, clothes or documents are protected from mold and odors. Many large cities such as Lausanne and Sion have storage warehouses, and storage rooms close to the house are accessible at all times. In the event of a change in the living conditions, you can cancel the rental of the storage space flexibly.
WHICH CONSUMER GOODS CAN BE TEMPORARILY STORED?
To create space in your own home, you can temporarily store a lot more stuff than most people realize. Since there is no dust and moisture problem in storage rooms, even vulnerable things can be stored there.
Some ideas on how to lighten the load on your living space by outsourcing and why it is therefore advisable to rent storage units:
Separation of summer and winter clothes:
Many know it: the closet is full to bursting, and we no longer know where to put things. At the same time, the winter parka takes up a lot of space in the summer. The seasonal shrinkage of clothes creates space in the closet. Rarely worn clothing, such as carnival costumes, can also be moved.
Seasonal sports equipment:
Yes, the surfboard presents very well against the wall. However, it takes up a lot of space and can be kept very well in a storage warehouse. The same applies, for example, to skis or rubber dinghies.
Books :
You tend to want to have your favorite novels always at your fingertips – and after a few years you realize you haven't read them again anyway. If you still don't want to part with it for good, renting storage space for your private library is a good solution.