Most of the time, a move can be a source of fatigue and stress. However, by following a few simple guidelines for planning and organizing ahead of time, moving can be a much less stressful experience for you and your family.
Make a moving checklist to help you get organized.
It is essential to prepare a checklist for the days leading up to your move, as well as a separate list for moving day. It's easier to stay organized and save time if you use checklists. They will also prevent you from forgetting essential elements throughout the process.
Here are some things to include on your list before moving day:
hire a mover or a moving truck.
arrange for the care of children or pets, if you have them.
take inventory of each box so that you or the mover can see what you have packed without having to open the box. Properly label each box so you or the mover knows which room it is for.
mark anything fragile with fluorescent tape to prevent it from being damaged or broken.
arrange for the transfer or installation of your electricity, gas and internet services to your new home.
plan your mail forwarding in advance.
Here are some things to include on your moving day list:
check and confirm with the mover that they have the correct address for pick-up and drop-off.
Maintain your energy level throughout the day by carrying plenty of water and snacks.
Pack a bag with a change of clothes, toiletries, first aid kit and bed linens in case of an emergency (it could be a busy day).
collect all the old keys in one place.
take a last tour of the house to make sure nothing has been forgotten.
lock all doors and windows, as well as hot water and gas.
Moving into a new home with children
The age of your children will determine how well they understand what is going on around them when their clothes and toys start being packed in boxes. Try to include your children in the moving process; ask them to help you pack up their rooms and give them a reward for their efforts.
Moving into a new house with dogs
Remember that moving can be a stressful experience for your pet, whether it's a dog, cat or goldfish. How you choose to include him in the transfer may be influenced by his personality or age.
Once you've set up his sleeping spot in the new home, make sure he has plenty of familiar items nearby, like blankets, toys, and clothes, so the transition will be less abrupt when he wakes up. . Maintain as much consistency as possible in all routines, such as meal times or exercise.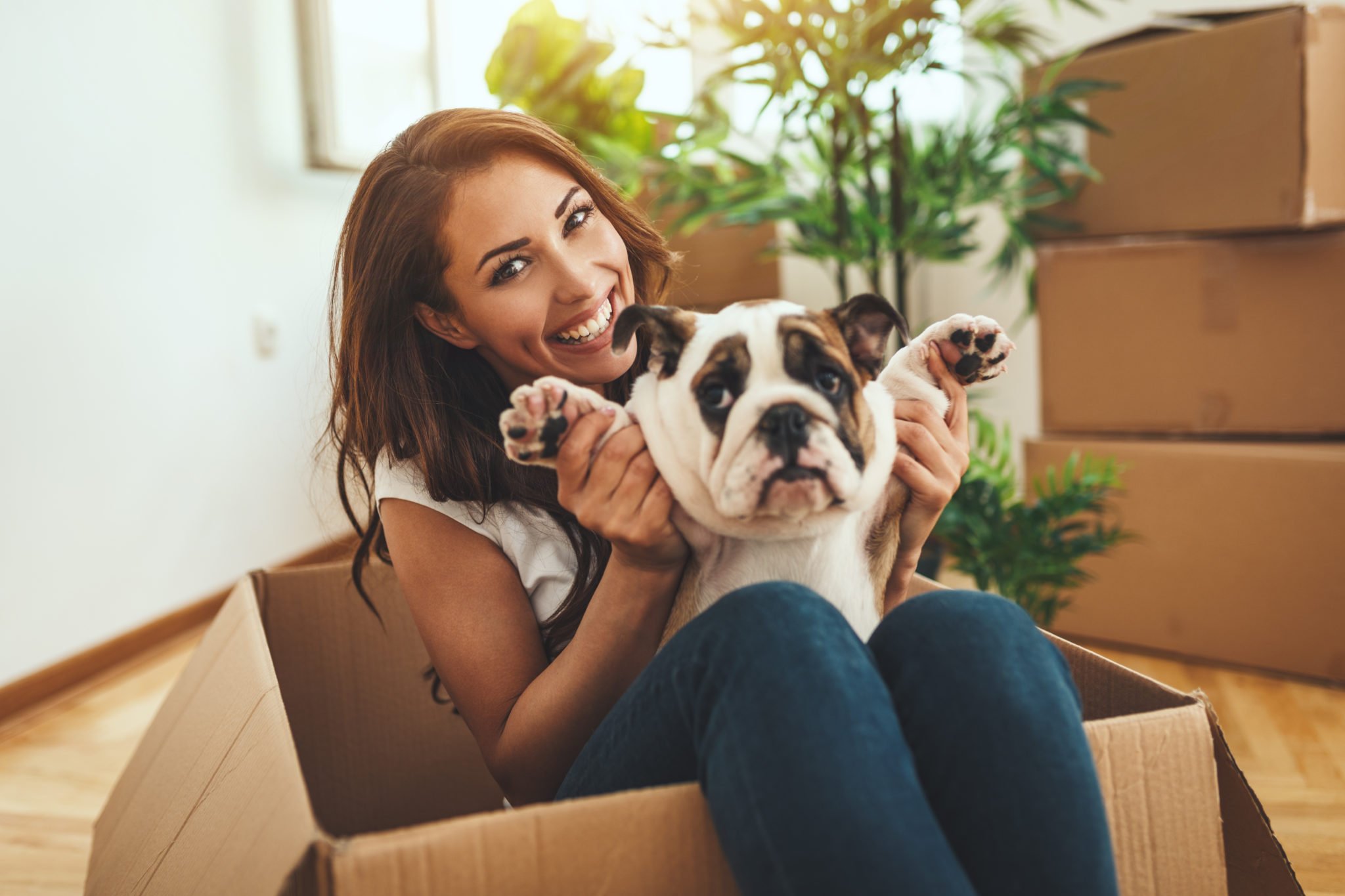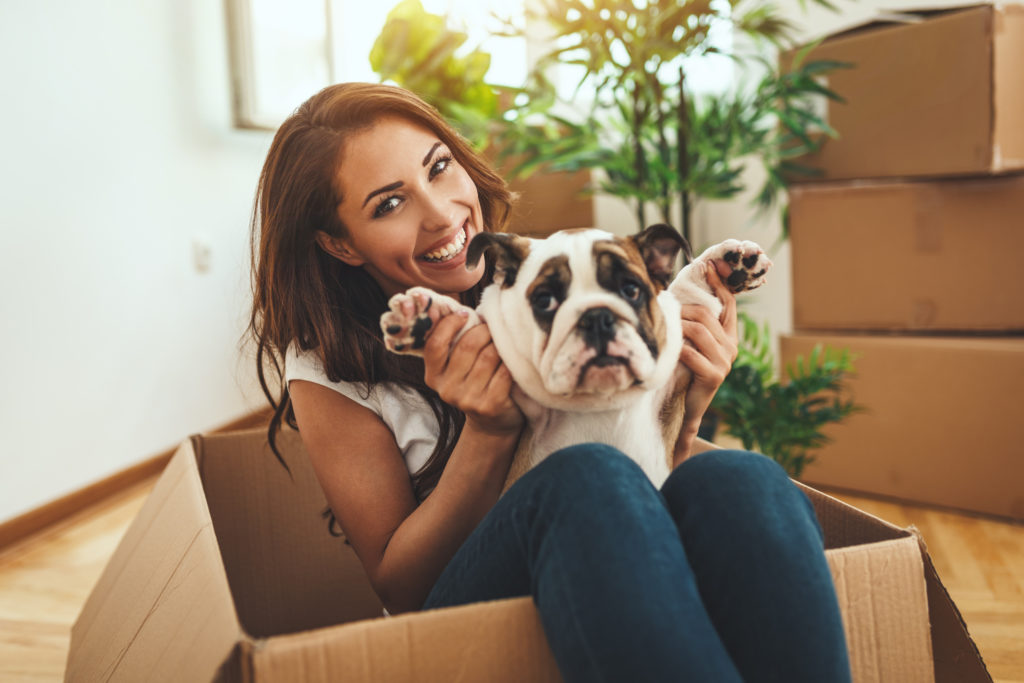 If you have cats, you should confine them in the house until they get used to their new environment to prevent them from wandering off.
Rent a moving truck on your own
Using a moving vehicle and moving everything yourself can save you money on moving costs. This can make the experience harder, but if you think you can handle the challenge, go ahead and give it a try. It is essential to load the vehicle correctly in order to make the most of the available capacity and to avoid making additional journeys. Make sure that property that could shift while driving is properly protected with plenty of blankets, sheets, towels, or padded cushions. Load the heaviest items first, such as cupboards, sofas, refrigerators, washing machine and dryer, before moving on to lighter items.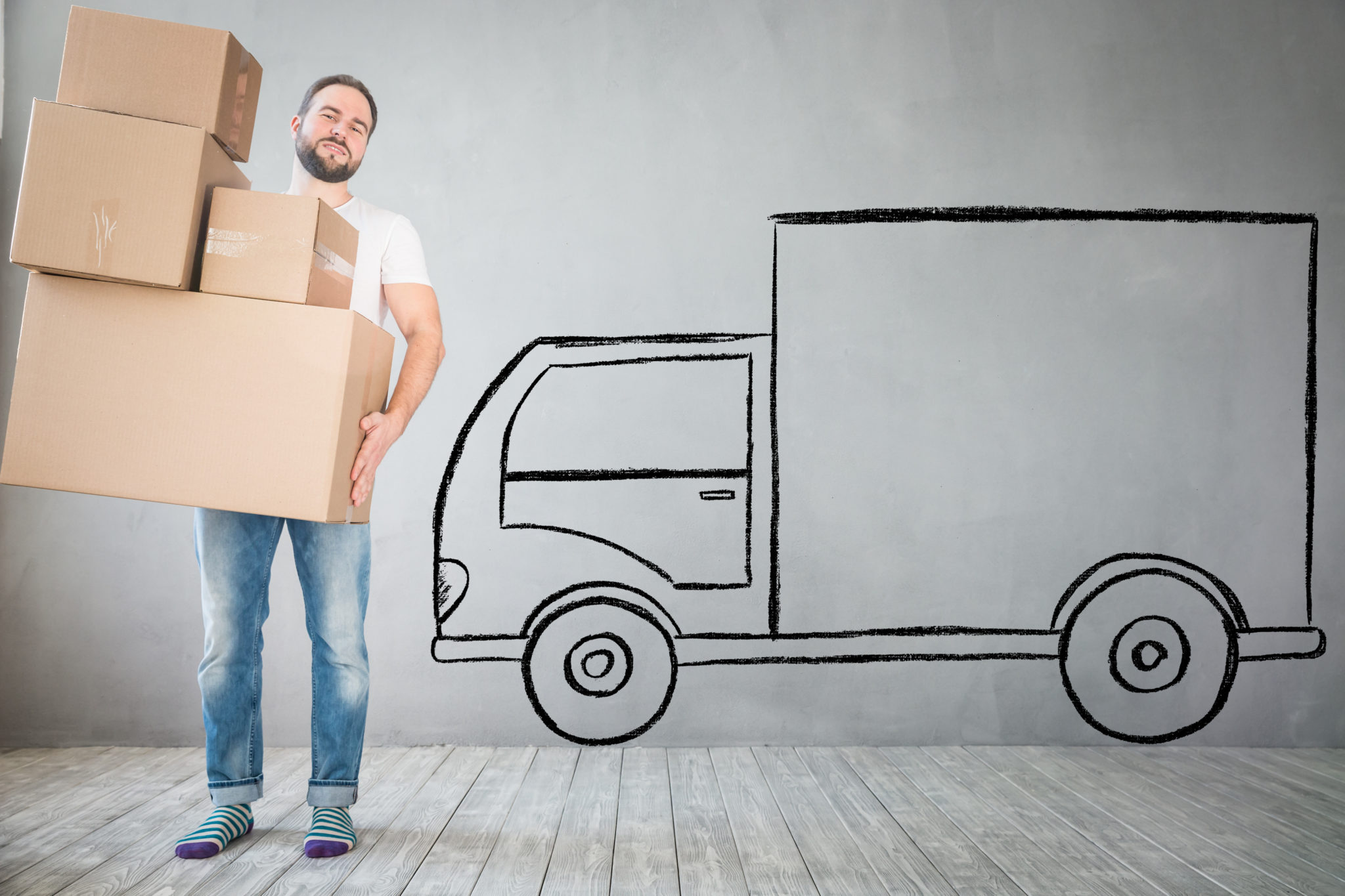 Sofa cushions or lamp boxes, for example, can be stacked on top of each other to maximize the available surface area. As soon as you can, begin loading chairs or light furniture that has been dismantled, and place mattresses against the side of the truck for extra padding. Be sure to load boxes or items that you may need immediately, such as carpets that need to be laid before furniture or kitchen cabinets or bedroom boxes, and personal effects, last.
If you've never driven a truck before, ask the company you're considering hiring for some advice. Trucks are taller and wider than automobiles, allowing them to turn with more precision. Travel at a slower pace and avoid taking sharp turns to avoid damaging or shifting your items.
If you have really fragile objects, you can try to transport them to the new residence in your usual vehicle.
Obtain the necessary materials for your move
Some of the many things to consider when packing your home include boxes, tape, permanent markers, bubble wrap, chair and mattress covers, to name a few. .
Do you need storage space or a moving truck?
Found out you have more business than you thought? Be kind to yourself: We all know someone who hoards things or whose kids have moved out and had to leave behind a lot more old furniture, clothes, and toys.
With affordable prices and a convenient location, self-storage at Easystock is a great choice. With a variety of different sized units to choose from, you're likely to find one that works for you. In addition to self-storage units, Easystock also offers moving truck rental at unbeatable prices.