Why plan your meals in advance when moving?
Planning your meals during a move is essential for several reasons. First of all, it saves you time and energy, two precious resources during this busy period.
Secondly, it ensures that you eat a healthy and balanced diet, despite stress and fatigue. Finally, it avoids food waste by using the ingredients in your refrigerator before leaving.
Here are some tips for preparing your meals in advance and saving time and energy
Plan your menus:
Take a moment to think about the meals you want to prepare in the days leading up to your move. Think simple, quick and nutritious recipes. Note the ingredients needed and shop accordingly.
Prepare dishes in advance:
If possible, cook a few dishes a few days before the move and freeze them. So, all you have to do is heat them up on the big day for a quick and delicious meal.
Use versatile ingredients
Choose ingredients that can be used in multiple recipes, such as vegetables, proteins and starches. This will allow you to vary the pleasures while simplifying your shopping.
Choose disposable utensils
To avoid having to wash dishes during the move, consider using disposable plates, cutlery and cups. This will make cleaning up after meals much easier.
Focus on snacks
Keep healthy, high-energy snacks on hand, such as dried fruit, nuts, cereal bars or yogurt drinks. They will allow you to satiate yourself quickly and keep your energy up throughout the day.
Think about the drink
Don't forget to hydrate regularly during the move. Bring bottled water, fruit juice and energy drinks to quench your thirst and revitalize you.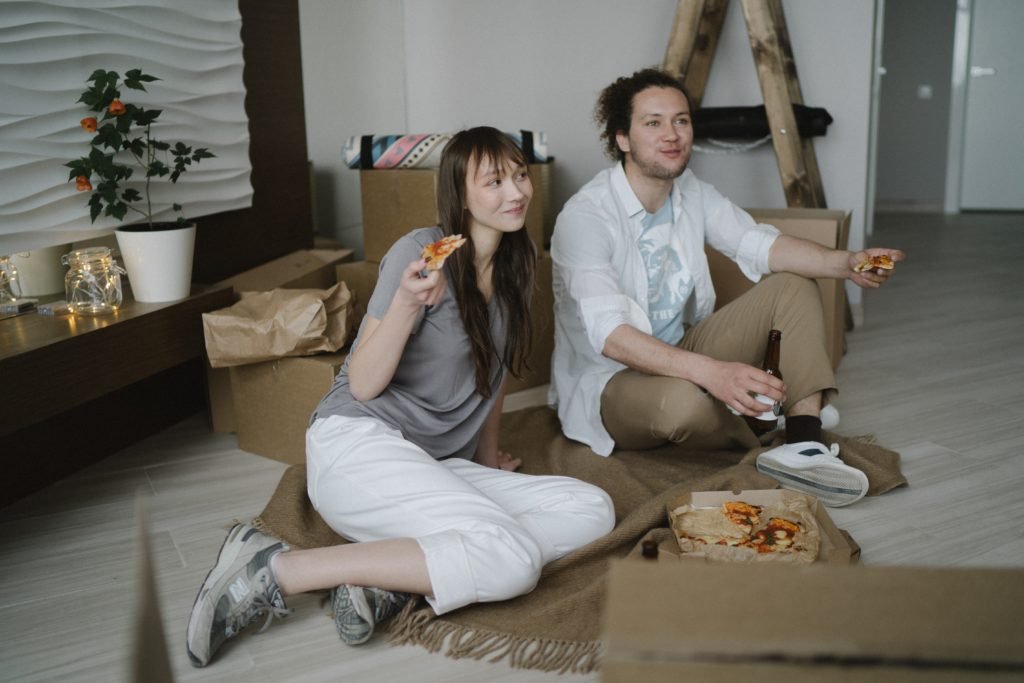 Meal ideas for a successful moving day!
During a move, we are often overwhelmed by the boxes and the organization. It is then essential to prepare quick and easy meals to avoid turning this day into a culinary marathon. Here are some ideas to help you get through the day without stress.
To begin with, the sandwich is the king of speed, like a sprinter ready to take off as soon as the whistle blows. Just choose your favorite bread, add simple ingredients like ham, cheese, salad, crunchy vegetables and a sauce to taste. The sandwich is a true chameleon of the kitchen, capable of adapting to all desires.
Second, mixed salads are a great option, like oases in the middle of the moving desert. They bring freshness and vitality in the blink of an eye. Combine seasonal vegetables, protein (chicken, tuna, eggs, etc.), starchy foods (pasta, rice, quinoa) and a light dressing to create a delicious and filling salad.
Hot and cold toast are also valuable allies. Let your imagination run wild and spread slices of bread or crackers with various toppings: hummus, guacamole, fish rillettes, etc. Add vegetables, cheese or cold cuts for a colorful tasting experience.
Wraps, on the other hand, are easy to make. Simply roll out a wheat or corn patty, add ingredients of your choice (vegetables, meat, fish, cheese, etc.) and roll it up for a tasty and convenient snack.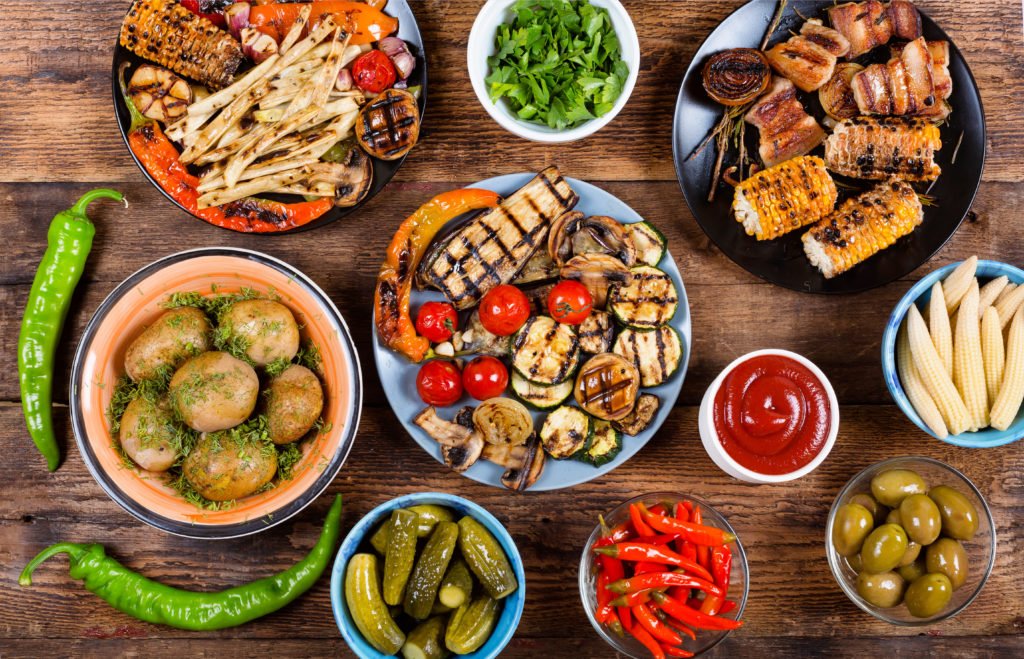 Don't forget the fresh fruit, which are like stars twinkling in the sky on this moving day. Rich in vitamins and fiber, they are perfect to refuel and refresh.
By preparing quick and easy meals like sandwiches, mixed salads, toast, wraps and fresh fruit, you'll turn your move into a stress-free and enjoyable day. Take the time to enjoy these well-balanced dishes to recharge your batteries and face the challenges of moving with peace of mind.
Self-storage solutions for an even less stressful move!
In addition to meal planning, using a self-storage service can help make the moving process easier and even less stressful. You can store your belongings and furniture in a secure and supervised area, allowing you to focus on other aspects of your move.
Discover how Self-Storage makes your local move in the Sion, Lausanne, Denges and Le Mont-sur-Lausanne area stress-free, with climate-controlled storage units of all capacities.
Contact us today for more moving tips and nearby storage unit rentals.